Dariusz Popiela – 2022 ASPJ Orator & Film Premieres
July 26, 2022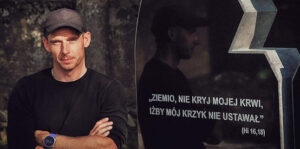 It is with immense pleasure that the Australian Society of Polish Jews & Their Descendants can announce that our 2022 ASPJ Oration, in Melbourne and in Sydney, will be delivered by Dariusz Popiela, Polish champion kayaker and the founder of the "People, Not Numbers" project.
Dariusz's project researches the names of Holocaust victims, who are buried in mass graves inside cemeteries and elsewhere. Monuments are then erected bearing the names of these victims, so that their memory will live on.
Through his efforts, more than 5,000 Holocaust victims from Krościenko nad Dunajcem, Grybów, Czarny Dunajec and Nowy Targ have, thus far, been commemorated by name. For many years, Dariusz has also co-organised anniversary commemorations related to the Jewish history of his home town of Nowy Sącz.
The "People, Not Numbers" project also holds meetings with young people in schools, during which the history of the local community is presented. It conducts educational trips to the Extermination Museum at Bełżec, where young people learn the tragic history of the former inhabitants of their town, and then schools and their students become patrons of their local monument-memorial site.
Dariusz also searches for matzevot and for items left behind by Jewish inhabitants. With the cooperation of and dialogue with local communities, it has been possible to recover tombstones, which have spent decades in backyards outside of cemeteries. These matzevot undergo specialist restoration and are then placed inside cemeteries.
For his work, Dariusz Popiela, was named as the winner of the 2021 POLIN Award, presented at the POLIN Museum of the History of Polish Jews. This honour, awarded annually since 2015, is presented to non-Jewish people or organisations, whose activities protect the memory of the history of Polish Jews and who contribute to the shaping of a common future, mutual understanding and respect. The POLIN Award jury recognised Dariusz's incredible energy to act and to inspire others to become involved in this project.
FILM PREMIERE SCREENINGS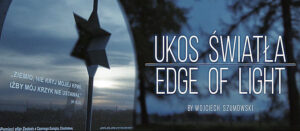 Accompanying Dariusz's Oration will be the Australian premiere screenings of this compelling film, which follows him and a group of young Polish students as they work to restore old, forgotten Jewish cemeteries in order to honour the memory of those murdered in the Shoah and whose tombstones were damaged or destroyed.
Combining personal and collective narratives, the film showcases their selfless efforts , which challenge the stereotype of Jewish-Polish antagonism, as they bring attention to the memory of the Polish Jewry.
---
DETAILS OF EVENTS
(Bookings open 1st August! Seating is limited!)