New Polish Honorary Consul-General in Victoria Appointed
February 16, 2021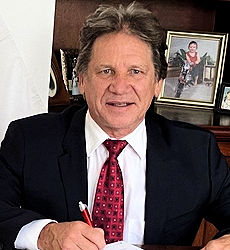 Andrzej Soszyński has been appointed as the new Honorary Consul General of the Republic of Poland in Victoria. He commences his mission on 16th February 2021.

Mr. Soszyński is a Polish-Australian dual national.
He received a certificate in Accounting and Financial Management from the Queensland Institute of Technology in 1982 and, in 1998, he graduated in Marketing & Management at the Macquarie Graduate School of Management in Sydney. Currently retired, he spent his professional career working at Caltex Australia where, for the last twenty years, he occupied various managerial posts.
Andrzej Soszyński served as a past president of the Polish Association in Hobart, prior to moving to Victoria in 1995. Mr. Soszyński has been an active member of the Polish community in Melbourne. In 1997, he served as Chairman and in 2016 as a member of the Steering Committee of "PolArt" – the biggest Polish culture festival in the southern hemisphere, which in those years took place in Melbourne.
With his vast managerial experience, long-term engagement in the life of the Polish community, as well as good understanding of the local business community, Andrzej Soszyński is well positioned to represent Polish interests in Melbourne and in the state of Victoria.
Source: Embassy of the Republic of Poland, Canberra.