Inaugural & 2019 ASPJ Oration
April 3, 2019
An almost capacity crowd of 200 filled the hall at the Caulfield campus of Monash U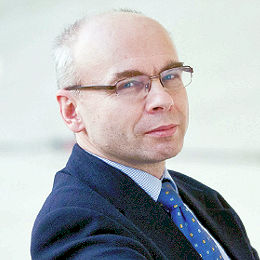 niversity to hear our Inaugural and 2019 ASPJ Oration delivered by Professor Dariusz Stola, Director of Warsaw's POLIN Museum of the History of Polish Jews.
The audience, drawn from both Melbourne's Jewish and Polish communities, heard him speak on the topic of The 1968 "Anti-Zionist Campaign" in Poland and Its Echoes Today – Polish Debates on the Holocaust – a topic which resonated with both communities.
The event was MC'd by Melbourne Jewish community leader Nina Bassat AM and was hosted by the Australian Centre for Jewish Civilisation. The ASPJ sincerely thanks both Mrs Bassat and Sue Hampel OAM for helping to make our Inaugural Oration such a success.
From left: MC Nina Bassat AM, Prof.Andrew Marcus (ACJC), Andrew Rajcher (ASPJ Treasurer), Ezra May (ASPJ (Co-Pres.)
From left: Ezra May (ASPJ (Co-Pres.), MC Nina Bassat AM, Izydor Marmur (ASPJ Vice-Pres.),
Prof.Dariusz Stola (2019 ASPJ Orator), Bernard Korbman (ASPJ Co-Pres.)
During his week in Melbourne, Professor Stola was interviewed by the Polish program of SBS Radio and live-to-air by Bernard Korbman and Dominic Carter on J-Air's "Open Minds" program. He toured the Melbourne Holocaust Centre, where he met staff and volunteers, the Australian Jewish Museum, where he met the staff, and was especially impressed with the museum at Melbourne's Shrine of Remembrance.
He also took the opportunity to meet members of the Australian Institute of Polish Affairs and also met the board of the Polish Community Council of Victoria. He finished his Melbourne visit with a little tourism – a day-trip to the Healesville Sanctuary to "get up close and personal" with Australia's unique fauna.
The ASPJ would like to sincerely thank everyone who contributed towards making our Inaugural and 2019 ASPJ Oration an outstanding success.
We're already planning our 2020 ASPJ Oration!
Click HERE to view Professor Dariusz Stola deliver the Inaugural and 2109 ASPJ Oration.